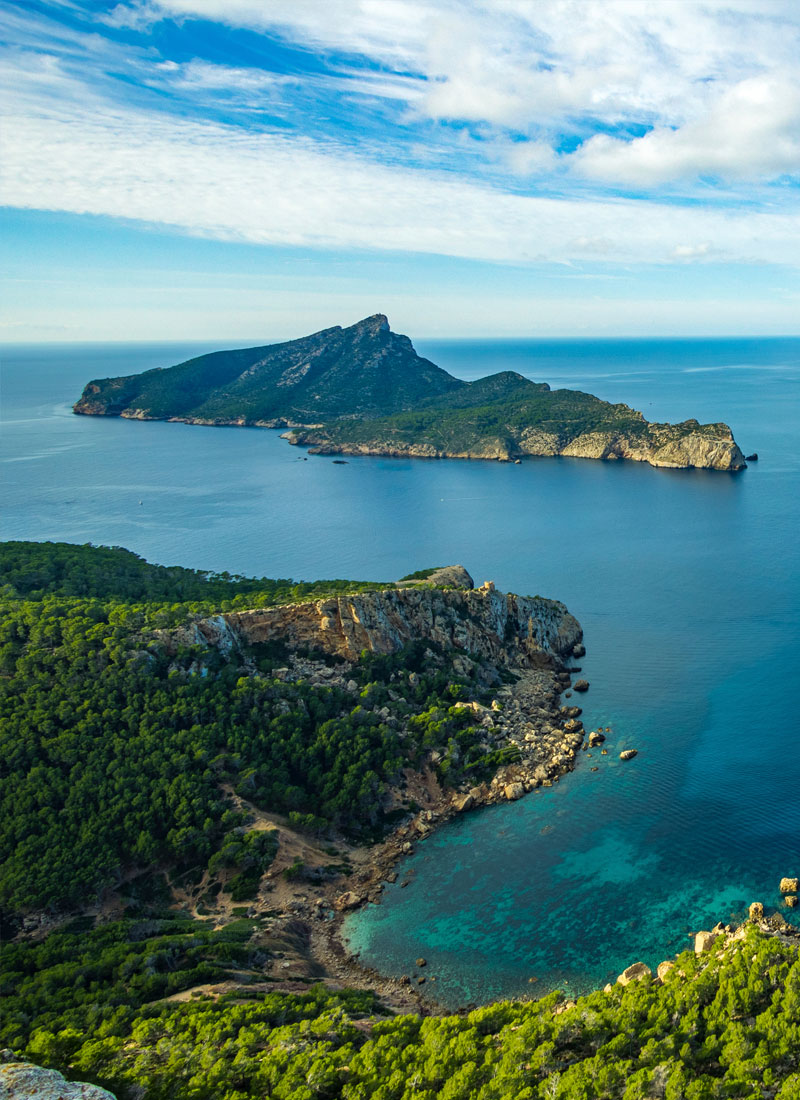 Isla Dragonera is a small island located off the west coast of Mallorca, known for its stunning natural beauty and diverse wildlife. With its crystal-clear waters and secluded beaches, it is the perfect destination for sailing and boat charter.
Sailing in Isla Dragonera is a unique and unforgettable experience. With a boat charter, you can explore the island's secluded coves and beaches, which are not easily accessible by foot. You can enjoy swimming, snorkeling, and diving in the crystal-clear waters, while taking in the stunning views of the island's rocky cliffs and lush vegetation.
One of the most popular activities on Isla Dragonera is hiking. The island has a network of trails that lead to some of the most breathtaking viewpoints, where you can take in the panoramic views of the island and the surrounding Mediterranean Sea. You can also discover the island's diverse wildlife, including rare bird species, lizards, and even dolphins, which can often be seen swimming alongside boats.
In Isla Dragonera, there are a number of boat charter companies to choose from, including Tramuntana Sailing and Mallorca Island Sailing. These companies offer a range of boats, including sailboats and catamarans, as well as customizable packages to suit your needs. Prices vary depending on the type of boat, duration of the trip, and the number of passengers, so it is important to shop around and compare prices to find the best deal.
It is important to note that Isla Dragonera is a protected natural park, and there are strict regulations in place to protect the island's wildlife and environment. When sailing in Isla Dragonera, it is important to follow these regulations and respect the island's natural beauty.
In conclusion, sailing and boat charter in Isla Dragonera is a once-in-a-lifetime experience that should not be missed. With its stunning natural beauty and diverse wildlife, Isla Dragonera is the perfect destination for a day out on the water. Whether you are looking for a relaxing day of swimming and snorkeling, or an adventurous hiking trip, Isla Dragonera has something to offer for everyone.