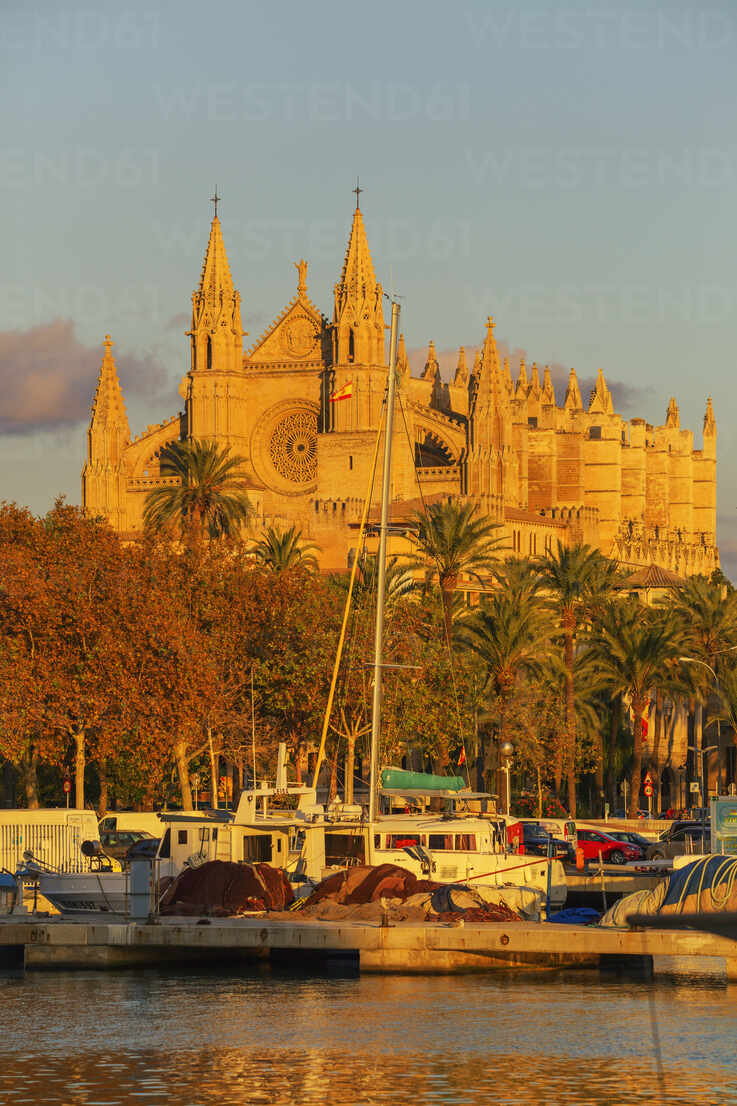 Sailing in Palma de Mallorca Bay is an incredible experience that offers breathtaking views, crystal-clear waters, and a unique way to explore the beauty of the Mediterranean. Located on the south coast of the Balearic Island of Mallorca, this bay has become a popular destination for sailing enthusiasts from around the world.
The Palma de Mallorca Bay is surrounded by the beautiful Serra de Tramuntana mountain range, which provides a stunning backdrop for the clear, blue waters of the Mediterranean. The bay itself is large and spacious, and offers a wide range of sailing opportunities for both novice and experienced sailors.
One of the main attractions of sailing in Palma de Mallorca Bay is the wide range of sailing conditions available. The bay provides ideal sailing conditions for both beginners and experienced sailors alike. For those who are new to sailing, the waters are generally calm and the wind is not too strong. However, for more experienced sailors, the bay offers some challenging conditions, particularly when the wind picks up and creates waves.
Sailing in Palma de Mallorca Bay also offers a great opportunity to explore the stunning coastline of Mallorca. There are many secluded coves and beaches that are only accessible by boat, allowing sailors to explore the natural beauty of the island in a unique and peaceful way. These coves and beaches provide excellent opportunities for swimming, snorkeling, and diving, and are also great places to anchor and spend the night under the stars.
One of the most popular areas to sail in the bay is the Cabrera Archipelago National Park. This protected area consists of a group of small islands and islets that are located about 10 nautical miles south of the bay. The park is home to a wide range of marine life, including dolphins, turtles, and various species of fish, making it an ideal spot for snorkeling and diving. The Cabrera Archipelago is also a great place to anchor and explore the islands, with many hiking trails and historic sites to explore.
Another popular area to sail in the bay is the Cala Ratjada, located on the east coast of Mallorca. This charming fishing village offers a picturesque backdrop for sailing, with its rugged coastline and crystal-clear waters. The village itself is home to a number of excellent restaurants and bars, making it a great place to stop for lunch or dinner.
Sailing in Palma de Mallorca Bay also offers a unique opportunity to experience the local culture of the island. Mallorca has a rich and vibrant history, and there are many historic sites and traditional villages to explore along the coast. Many of these villages can only be accessed by boat, making sailing an ideal way to explore the island's cultural heritage.
In conclusion, sailing in Palma de Mallorca Bay is a truly unforgettable experience that offers a unique way to explore the beauty of the Mediterranean. With its stunning coastline, crystal-clear waters, and ideal sailing conditions, the bay is a must-visit destination for sailors of all levels. Whether you're an experienced sailor or a novice, the bay provides a range of sailing opportunities that are sure to satisfy any sailor's needs. So, whether you're looking to explore the natural beauty of the island or experience the local culture and history, sailing in Palma de Mallorca Bay is an experience not to be missed.
8 things you need to know before charter
Bring a backpack with sunscreen, towel and sunglasses
Choose confortable shoes. Most likely the captain will ask you to take them out!
If you are concerned you might get sea sick ask for "biodramina" at the pharmacy
Arrive to the harbor 30 min before check-in
Ask your captain for route suggestions, although these will depend on wheather conditions
Most charters include food and drinks, but you can still bring your own if needed
Some areas might have no internet connection. Ask your captain in advance if that its a concern.
A day sailing out might be quite tiring, be conservative while planning for that same night!