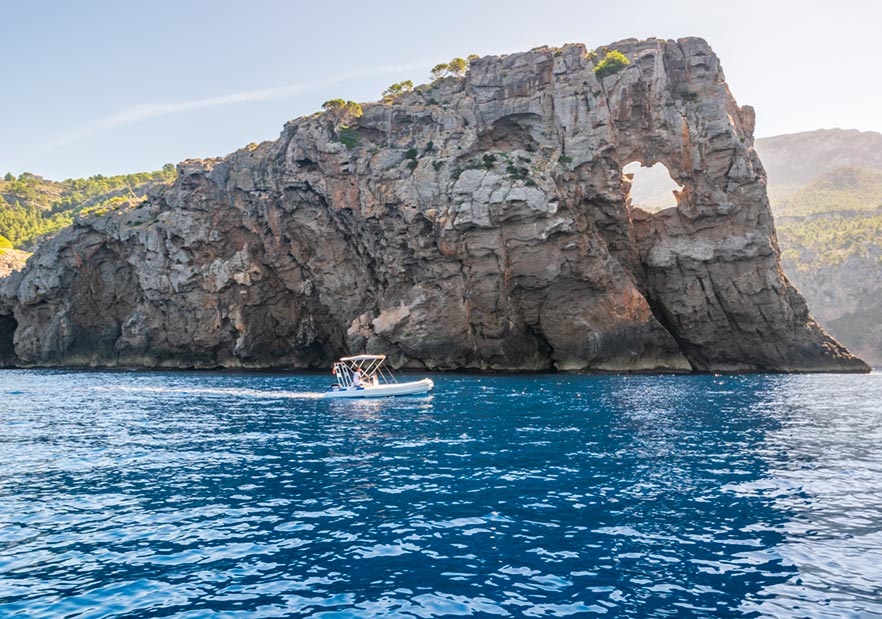 Soller, located on the northwest coast of Mallorca, is a beautiful town that offers a wide range of activities for visitors to enjoy. One of the most popular activities is sailing and boat charter, which is a fantastic way to explore the stunning coastline of Mallorca.
Soller has a deep connection with the sea, and sailing is deeply ingrained in its culture. From small fishing boats to luxury yachts, the town has a rich history of seafaring, which makes it an ideal destination for sailing enthusiasts. Visitors can rent a sailboat, catamaran, or yacht and embark on a journey along the picturesque coastline of Mallorca.
One of the highlights of sailing in Soller is the stunning views of the Tramuntana Mountains, which provide a dramatic backdrop to the turquoise waters of the Mediterranean. The mountains are a UNESCO World Heritage Site and are known for their breathtaking beauty. Sailing along the coast, visitors can witness the sheer cliffs, hidden coves, and crystal-clear waters, which make the region a paradise for sailors.
For those who prefer a more relaxed sailing experience, Soller has several sailboat tours that offer a glimpse of the stunning coastline. The tours typically take visitors to some of the most scenic spots along the coast, such as Sa Calobra, Port de Soller, and Cap de Formentor. Visitors can enjoy a leisurely sail, swim in the warm waters, and soak in the Mediterranean sun while savoring the spectacular views.
Aside from sailing, Soller has a plethora of points of interest that are worth exploring. One of the most notable landmarks is the Soller Cathedral, which is a Gothic-style structure that dates back to the 13th century. The cathedral is located in the heart of the town and is a must-visit for those who appreciate history and architecture.
Another point of interest is the Museu Balear de Ciències Naturals, which is a natural history museum that showcases the flora and fauna of the Balearic Islands. The museum has a vast collection of specimens, including fossils, plants, and animals, which provide a glimpse into the natural world of Mallorca.
For those who enjoy the outdoors, the Tramuntana Mountains offer a range of activities such as hiking, cycling, and rock climbing. The mountain range has several hiking trails, which offer stunning views of the surrounding landscapes. Cycling is also a popular activity, with several companies offering bike rental services. For the more adventurous, rock climbing is a thrilling activity that provides a unique perspective of the mountains.
After a day of sailing or exploring, visitors can indulge in some of the town's delicious cuisine. Soller is known for its fresh seafood, and visitors can enjoy a wide range of seafood dishes in the many restaurants that line the harbor. Some of the most notable restaurants include Ca'n BoQueta, Ca'n Llimona, and Agapanto. These restaurants serve a range of dishes, including paella, fresh fish, and tapas, which are best enjoyed with a glass of local wine.
In conclusion, Soller, Mallorca, is a hidden gem that offers a range of activities for visitors to enjoy. Sailing and boat charter are a fantastic way to explore the stunning coastline of Mallorca, while the town's historical landmarks, natural history museum, and outdoor activities provide a range of experiences for visitors to enjoy. After a day of exploring, visitors can indulge in the town's delicious cuisine and soak in the Mediterranean ambiance. Soller is a slice of paradise that is waiting to be explored.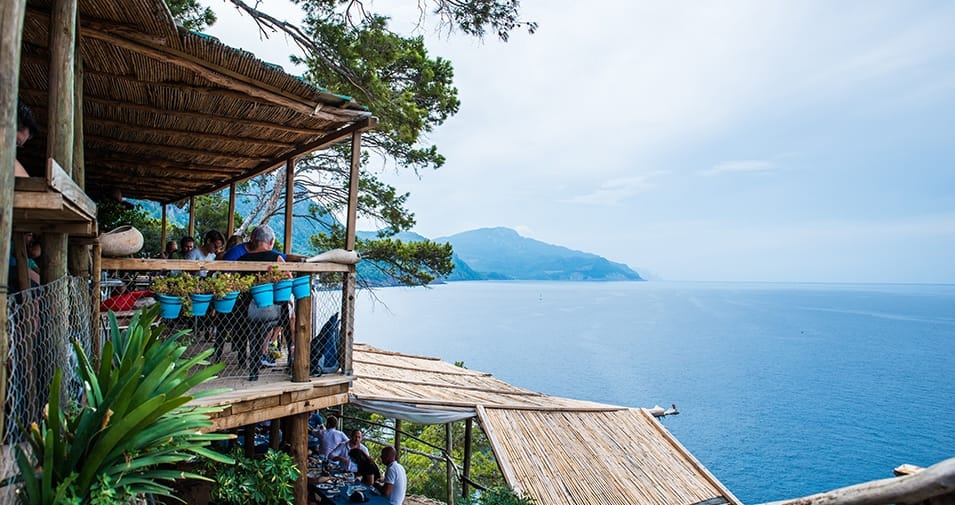 8 things you need to know before charter
Bring a backpack with sunscreen, towel and sunglasses
Choose confortable shoes. Most likely the captain will ask you to take them out!
If you are concerned you might get sea sick ask for "biodramina" at the pharmacy
Arrive to the harbor 30 min before check-in
Ask your captain for route suggestions, although these will depend on wheather conditions
Most charters include food and drinks, but you can still bring your own if needed
Some areas might have no internet connection. Ask your captain in advance if that its a concern.
A day sailing out might be quite tiring, be conservative while planning for that same night!